Spring-tooth harrow
Also found in:
Encyclopedia
,
Wikipedia
.
Spring-tooth harrow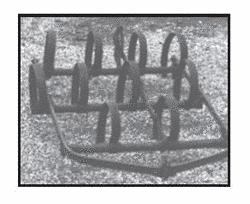 A
harrow
with teeth that are flat, curved, pointed bars of spring steel.
References in periodicals archive
?
A spike-tooth or
spring-tooth harrow
may be used to break up any sod clods left in the field.
Figure 16-8 shows a drag being pulled behind a
spring-tooth harrow
.
For the purposes of secondary tillage though, the
spring-tooth harrow
has been eclipsed by the more effective disk and spike-tooth harrows.