Winchester
Also found in:
Thesaurus
,
Medical
,
Acronyms
,
Encyclopedia
,
Wikipedia
.
Win·ches·ter 1
(wĭn′chĕs′tər, -chĭ-stər)
A city of south-central England southwest of London. The capital of the Anglo-Saxon kingdom of Wessex, it was an important center of learning that attracted many religious scholars.
---
Win·ches·ter 2
(wĭn′chĕs′tər, -chĭ-stər)
A trademark for a shoulder firearm.
American Heritage® Dictionary of the English Language, Fifth Edition. Copyright © 2016 by Houghton Mifflin Harcourt Publishing Company. Published by Houghton Mifflin Harcourt Publishing Company. All rights reserved.
Winchester
(

ˈwɪntʃɪstə

)

n

(Placename) a city in S England, administrative centre of Hampshire: a Romano-British town; Saxon capital of Wessex; 11th-century cathedral; site of Winchester College (1382), English public school. Pop: 41 420 (2001)
---
winchester
(

ˈwɪntʃɪstə

)

n

(Chemistry) (sometimes capital) a large cylindrical bottle with a narrow neck used for transporting chemicals. It contains about 2.5 litres

[after Winchester, Hampshire]

Collins English Dictionary – Complete and Unabridged, 12th Edition 2014 © HarperCollins Publishers 1991, 1994, 1998, 2000, 2003, 2006, 2007, 2009, 2011, 2014
Win•ches•ter
(ˈwɪnˌtʃɛs tər, -tʃə stər)
n.
1. a city in Hampshire, in S England: cathedral; capital of the early Wessex kingdom and of medieval England. 100,500.
Random House Kernerman Webster's College Dictionary, © 2010 K Dictionaries Ltd. Copyright 2005, 1997, 1991 by Random House, Inc. All rights reserved.
Winchester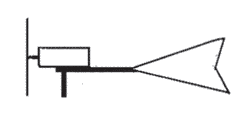 While Winchester is a longtime firearms manufacturer, the term Winchester usually specifically meant a 30-30 rifle.
1001 Words and Phrases You Never Knew You Didn't Know by W.R. Runyan Copyright © 2011 by W.R. Runyan
Thesaurus
Antonyms
Related Words
Synonyms
Legend:
Noun
1.
Winchester - a city in southern England; administrative center of Hampshire

Hampshire

- a county of southern England on the English Channel

2.
Winchester - a shoulder rifle

rifle

- a shoulder firearm with a long barrel and a rifled bore; "he lifted the rifle to his shoulder and fired"

trademark

- a formally registered symbol identifying the manufacturer or distributor of a product
Based on WordNet 3.0, Farlex clipart collection. © 2003-2012 Princeton University, Farlex Inc.