Cupping glass
(redirected from artificial leech)
Also found in:
Thesaurus
,
Medical
,
Encyclopedia
.
cupping glass
n
(Medicine) med archaic a glass vessel from which air can be removed by suction or heat to create a partial vacuum: formerly used in drawing blood to the surface of the skin for slow bloodletting. Also called: artificial leech
Collins English Dictionary – Complete and Unabridged, 12th Edition 2014 © HarperCollins Publishers 1991, 1994, 1998, 2000, 2003, 2006, 2007, 2009, 2011, 2014
Cupping glass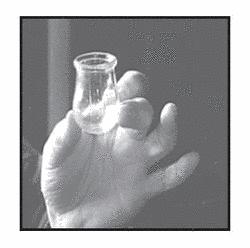 A small glass of a few ounces' capacity used for
Cupping
.
1001 Words and Phrases You Never Knew You Didn't Know by W.R. Runyan Copyright © 2011 by W.R. Runyan
Collins German Dictionary – Complete and Unabridged 7th Edition 2005. © William Collins Sons & Co. Ltd. 1980 © HarperCollins Publishers 1991, 1997, 1999, 2004, 2005, 2007